High School Ministry
Welcome to the High School Ministry at Zion Lutheran Church.
Don't let anyone look down on you because you are young, but set an example for the believers in speech, in conduct, in love, in faith and in purity. 1 Timothy 4:12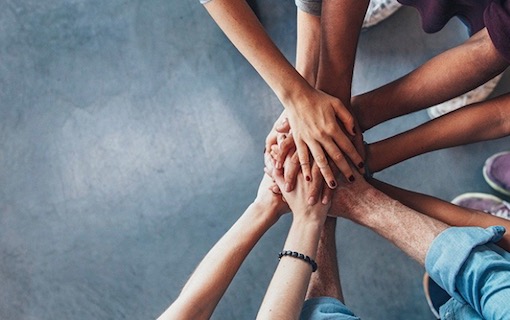 Welcome to the High School Ministry (Grades 9-12) Page!
CrossWalk Wednesdays
CrossWalk Wednesdays is a time and place for high schoolers to truly be themselves. We encourage people to come as they are, to learn and understand where they are in their faith, and to have a safe and open environment where they feel comfortable talking to their fellow Peers. We invite all high schoolers to attend CrossWalk Wednesdays, starting in October!
Peer Ministry
The purpose of CrossWalk Peer Ministry is to encourage, equip, and empower high school youth in exploring what it means to be a disciple and to invite others onto this journey as well. We will explore what faith means in everyday life, and how we can tie that into God's calling to be servant leaders. CrossWalk Peer Ministry meets once a month throughout the year on Sunday mornings.
CrossWalk High School
CrossWalk High School will focus on personal faith and service and will center around the theme of Martin Luther and the Reformation. CrossWalk High School will meet on Wednesdays and Sunday mornings. These are times for high schoolers to come in, hang with their friends, learn about their faith and how to apply it to everyday life. There will be many opportunities to go on retreats offsite, attend lock-ins, and go to the National Youth Gathering! We aim to provide a safe and open environment for all high school students. So, come and see what we are all about! Questions? Download the CrossWalk Wednesdays High School Brochure by clicking on the link below or contact Josh at: jmyroniuk@zionanoka.org.
Wednesday Night Schedule:
6:15pm – 6:45pm: Dinner
6:45pm – 7:45pm: Programming
Sunday Morning Schedule:
10am
High School Ministry Announcements
What is the National Youth Gathering? What is the purpose of it? These are common questions.
read more
All Announcements for Children, Youth & Family
Click on the image to read full announcement.
Zion Second Graders will be presented with Bibles during the 11 a.m. worship service on Sunday, January 14.
read more