Family Ministry
Families play a vital role in the faith development of their children. When parents bring their children to be baptized, they make promises to raise their children in the Christian faith and teach their children about the Christian faith. At Zion, we seek to help equip households to be the center of faith develop, to support and equip parents to fulfill the promises made at their children's baptism, and to help create a safe and supportive community for our families.
EVENT REGISTRATION
Welcome to Zion CYF Ministries
Go therefore and make disciples of all nations, baptizing them in the name of the Father and of the Son and of the Holy Spirit, and teaching them to obey everything that I have commanded you. And remember, I am with you always, to the end of the age.
– Matthew 28:19-20
The Gospel of Matthew ends with Jesus giving a command to his disciples and to us today known as the Great Commission. This Great Commission is the overarching mission and purpose of the church and every individual Christian faith community. The Great Commission is especially important to Children, Youth, and Family (CYF) Ministries as we seek to teach and model to our children and youth what it means to be a disciple.
If you have any questions about our CYF Ministries, feel free to contact a member of our Zion CYF Team.
We look forward to the months ahead as we work together in making disciples of all nations!
God bless,
Pastor Mike Rueckert, Pastor for Children, Youth and Family
All Announcements for Children, Youth & Family
Click on the image to read full announcement.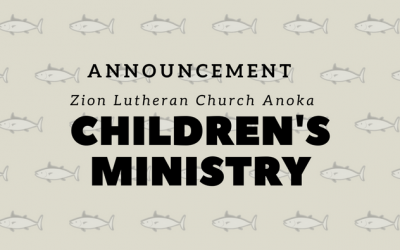 Did you know kids in grades K-2 can read the whole Bible? We're about to prove it with our "Read and Learn" Bible Challenge! Stop by the CYF office to check out a Bible!
read more
Have a great time around the campfire this summer! All current 8th–12th graders and friends are welcome to hang out with friends, eat food, play games every other Wednesday.
read more