Greg Nelson and Ken Hendricks
Custodians
Music Staff
Michael Hiatt, Zion, Ringmasters Bell Choir Director; Nancy Nordin; Emily Johnson, Council Liason; LeaAnn Barnett, Kids Choir Accompanist; Roselyn Hanson Weber, Youth Choir Director; Peter Durow, Kids Choir Director.
Worship Team
Greg Mueller, LeaAnn Barnett, Nancy Nordin, Emily Johnson, Mark Winholtz, Dan Kowalke, Rich Goldman, Beth Perry, and Roselyn Hanson Weber.
Sylvia Goldman and Diane Shuldheisz
Wedding Coordinators
Samanta Sigafoos & Anna Loe
Child Care Coordinator & Child Care Assistant
2018-2019 Zion Pre-K Staff
Back Row: Carolyn Beck, Erin Anda, Candy Ree, Julie Ward, Susie Leonard, Ewa Petros
Front Row: Debi Spiess, Dawn Kyle, Jill Krasean, Hope Luedtke, Dena Norman, Samantha Ahlquist.
Zion Pre-K Website: http://www.zionprekanoka.org
Email: pre.k@zionanoka.org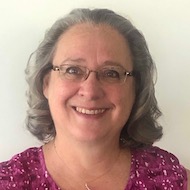 Get In Touch.
We will get back to you as soon as we can!