Music at Zion
Music is an integral and vital part of the life and worship experience at Zion Lutheran church. A long and rich history of strong programs in music and the arts has developed a deep appreciation within the congregation for understanding the power of music as a beautifully unique and passionate language for shared expressions of faith, thanksgiving and praise. People looking for ways to become involved in Zion's music program are invited to explore these diverse opportunities.
Choir Opportunities
People of all ages and musical abilities are welcome!
Adult Choir (18+) meets Wednesday evenings during the program year at 7:00 p.m. Contact Jonathan Campbell for more information.
Ringmasters Bell Choir (Ages 18+) Meets Wednesday evenings during the program year at 6:00 p.m. Contact Jon Campbell for more information.​
Other Music Opportunities
If you love music and love to share your musical talents with others, there is a place for you at Zion! 
Worship Team Member: help lead music at our 11 a.m. blended worship service.
Solo or Small Group Ensembles: Participate during weekend worship services, Christmas Choral Worship or other Festive Sunday worship services.
Contact
Contact Dr. Jonathan Campbell, Director of Music and Worship.
Music clothes the Word of God with sound and also reinforces its message with meaning beyond the realm of words. It communicates with our souls as a metaphysical force. – Paul S. Jones | Author: Singing and Making Music, Issues in Church Music Today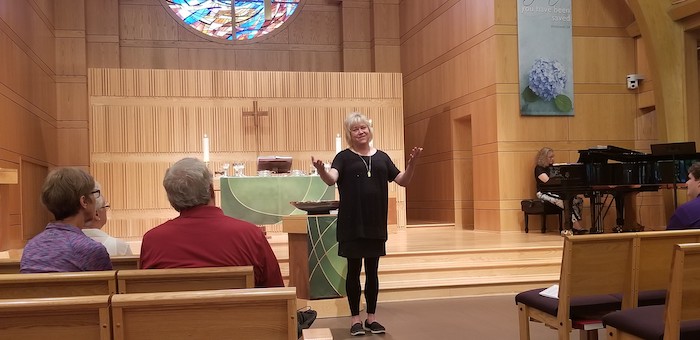 Zion Music News – Announcements & Events
Zion's Music Ministry (Adult Choir and Ringmasters) rehearses weekly. Upcoming KidSing & Zion Youth Choir opportunities & Christmas Eve singing.