WORSHIP LIVE
Live broadcasts are streamed at the following times:
Sunday Services: Worship at 8 a.m.
Wednesday Services: The River at 6:30 p.m.
Click on the video above to begin.
Message from Pastor Brent Campbell
Worship Opportunities
During this COVID-19 Pandemic, we offer the following opportunities for us to worship together remotely until it is safe for us to gather together in our Sanctuary: livestream worship Sundays at 8 a.m.; drive-in style worship in Zion's main parking lot Sundays at 9 & 11 a.m.; weekly radio broadcast on 106.1 (BOB-FM) Sundays at 9 a.m.; livestream worship of "The River" Wednesdays at 6:30 p.m.; cable broadcast of our worship services Sundays at 4:30 a.m. and 10 a.m. on QCTV, Ch. 15; Saturdays at 5 p.m. and Sundays at 1 a.m. and 9 a.m. on North Metro TV, Ch. 14; Sundays at 5 p.m. on Metro Cable Network, Ch. 6.
Our Church Office is Closed
Our building and church office is closed during the stay at home order. If you need to talk to a pastor, please call the church, 763-421-4656 and the answering service will connect you to the on-call pastor.
May God hold you and your loved ones close and keep you safe.
Worship livestream on Sundays at 8 a.m. & on Wednesdays at 6:30 p.m., drive-in style worship in Zion's parking lot on Sundays at 9 a.m. & 11 a.m., radio broadcast Sundays at 9 a.m. and through various area cable broadcasts.
read more
Whatever may be in your heart, no matter how big or small, someone is waiting to stand with you in prayer.
Being a part of a ministry, Bible study, service opportunity or Life Group is a great way to grow in faith and connect with one another. Whether you are a Zion member or not, explore the many different Life Group options today!
Zion 150th Anniversary 1870-2020
Join us for our 150th Anniversary Celebration!
Sunday, September 13, 9 and 11 a.m. worship services.
Worship
Zion Lutheran is a community with room for everyone, and all are welcome. Whether you're checking out church for the first time or returning after sometime away, we have a place for you. We invite you to join us. Come as you are asking as many questions as you have.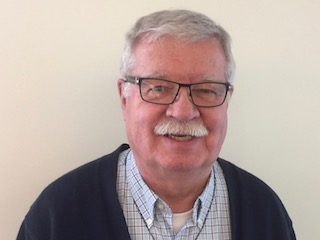 Ken Johnson
Visitation Minister
Join the Conversation
The best way for you to stay up to date with what's new at @Zion_Anoka is to join the conversation on Facebook, follow us on Twitter, subscribe to our Newsletter, and check our website and public calendar regularly.
The Church office hours are Monday to Friday from 8:00 am to 5:00 pm. Phone: 763-421-4656
Follow us on social media here:
The Zion Daily Calendar
Check out our public calendar to keep up to date on Worship times and our various events.