Children's Ministry
Welcome To The Children's Ministry at Zion Lutheran Church.
Our heart's desire is to introduce children to our Lord and Savior Jesus Christ and the life changing power of his Gospel of grace. Jesus said, "Let the children come to me and do not hinder them, for to such belongs the kingdom of heaven" (Matthew 19:14). We want to make disciples of children who are transformed by the Gospel and learning to serve Christ, others, and the world.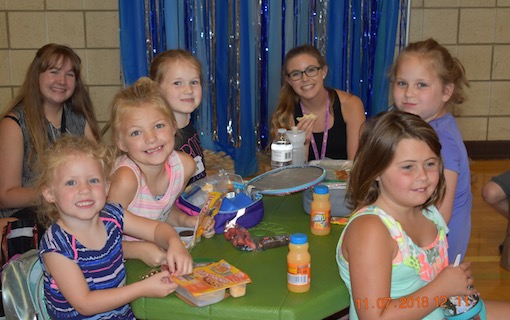 Welcome to Children's Ministry!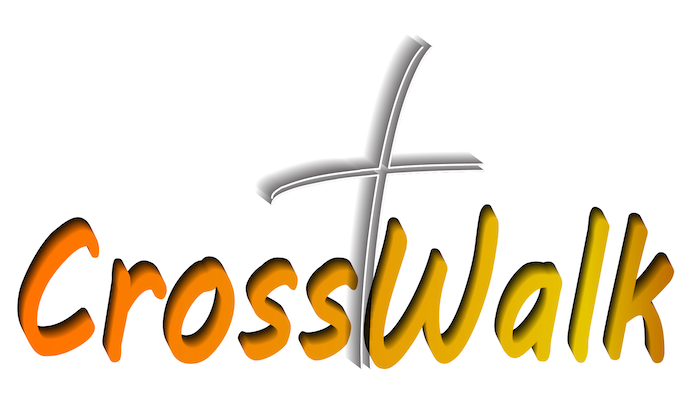 CrossWalk Kids Ministry
CrossWalk Kids Club is a great place to connect with God and with friends. Each Wednesday evening there is a theme, a Bible story and workshops. Large and small group activities such Bible games, drama, science experiments, video, cooking, and art projects are designed to fit different learning styles and teach kids the true heart of God.
CrossWalk Kids Choir is for all children in grades K-5. The choir rehearses every Wednesday evening from 5:30-6:10 p.m. and sings during worship generally once a month. Special services include the Christmas Choral Worship and Christmas Eve services, Lenten, Good Friday, Easter, and a special Spring Musical, "Sermon in Song." Come join this wonderful bunch of young singers as we learn about God's love, develop our music skills, and have lots of FUN with Zion friends!
Wednesday Night Schedule
5:00 PM – 6:00 PM Open Dinner for all Wednesday night participants
5:30 PM – 6:10 PM CrossWalk Kids Choir meets in the theater
6:15 PM – 7:15 PM * CrossWalk Kids Club Learning time in Large & Small Groups
7:15 PM – 7:30 PM CrossWalk Kids Club Gather for Closing or Free time (when available)
*Families who would like get their children home earlier are welcome to check out at 7:15 pm.
For more information about CrossWalk Kids Ministry, contact Jenny Gustafson, 763-506-8109, jgustafson@zionanoka.org.
CrossWalk Parent-Child Faith Fun
Little Steps is a monthly series for young children and their parents or guardians. Little Steps offers ways for you to share your faith with your young children. It also offers easy, faith-based experiences to fit into your daily routines along with opportunities to meet other families to share, support, and strengthen one another in your faith and parenting journey.
Wednesday Night Schedule
5:00 PM – 5:45 PM Dinner
5:45 PM – 6:15 PM Playful Exploration
6:15 PM – 6:30 PM Opening the Bible
2019-2020 Meeting Dates
Sept. 25, Oct. 9, Nov. 13, Dec. 11, Jan. 15, Feb. 12, March 4, April 15, May 6
For more information about Little Steps, contact Jen Byers, jbyers@zionanoka.org.
Kid City Sunday School – A Place to SHINE!
Kid City is Sunday school for kids, from Age 3-Grade 5! We meet during the school year from 10-10:50 a.m. At Kid City, we equip kids to learn about Jesus' love and to share it, like the shining city on a hill described by Jesus!
Kid City is a welcoming place! Help us welcome your children by registering in advance either online by clicking on the above Event Registration button or in person at the front desk.
Kid City is a congregational effort! With each baptism, we promise to help parents raise their children in the Christian faith. How can you help? We need teachers, classroom assistants, supply organizers, musicians, greeters and registration volunteers. To help, contact Ann Campbell at 763-506-8119, acampbell@zionanoka.org.
For more information about Kid City Sunday School, contact Ann Campbell at 763-506-8119, or acampbell@zionanoka.org.

All announcements for Children's Ministry, and Children, Youth & Family
Click on the image to read full announcement.
During this time of the COVID-19 Pandemic restrictions, high school youth are invited to join in on a Zoom Meeting hangout session! We will have hangout sessions every Mon & Wed at 2 p.m. Join in for devotionals, open discussions, & games! 
read more