Children's Ministry
Welcome To The Children's Ministry at Zion Lutheran Church.
Our heart's desire is to introduce children to our Lord and Savior Jesus Christ and the life changing power of his Gospel of grace. Jesus said, "Let the children come to me and do not hinder them, for to such belongs the kingdom of heaven" (Matthew 19:14). We want to make disciples of children who are transformed by the Gospel and learning to serve Christ, others, and the world.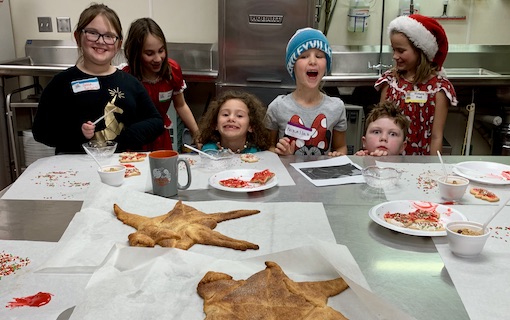 Welcome to "Zion Kids"!
Zion Kids is a multifaceted ministry for children from birth through Grade 5 and their families! During these challenging times, children and families are experiencing disruptions to their normal routines, and coping with ever-changing responsibilities. Through it all, our goal is for kids and families to know that:
God loves you, God comforts you, and God gives you courage!
Your church family loves you, too! We miss your smiles, hugs and laughter! We're praying you're all staying safe and healthy and finding unexpected blessings!
And, we will provide simple, fun and meaningful ways for your family to continue to grow in your faith!
We hope we'll be together soon, but for your safety this fall, Zion Kids ministries will not be meeting in our building. Since you can't come to us, we're bringing the Gospel to YOU in new, easy and encouraging ways. We have LOTS of options for you to connect with us, each other, and our best friend, Jesus! Look through our unconventional but exciting ministries. and stay tuned! (Literally, because almost all of these options feature technology!)
God's Peace from your Children's Ministry Team!
Lee Neitge (Age 0-Kindergarten) Email: lneitge@zionanoka.org
Ann Campbell (Grades 1-5) Email: acampbell@zionanoka.org
Kid City Sunday School: (Ages 3-Grade 5)
Our 2020-2021 Kid City theme is "BIBLE SUPERSTARS: Their Lights Still Shine!" Each week we focus on a person from the Bible who reignites our faith and provides a light for our path. Here's how:
Kid City Live! On Sundays from 10-10:15 a.m., we introduce a Bible Superstar, pray and celebrate, and your whole family can join us! To find us:
Anytime Activities Each week we post videos with short, easy activities related to our Bible Superhero. Pull them up at a moment's notice on our private ZionKids 5:14 Facebook group or on our YouTube channel (above). These 2-5 minute videos teach crafts, devotions, games, songs, experiments and service projects. Supplies are provided in kits that are picked up at church or mailed to your home.
Please Register at UPCOMING EVENTS so that we can send you updates and supplies, including our Superstar Stickers Kit, coloring pages, games and other cool stuff!
Zion Early Childhood Ministries (Birth-Kindergarten)
It's never too early to introduce your child to Jesus! For great activities and parenting support, join our private Zion Early Childhood Ministry Facebook Group. You'll find encouraging words, informative articles, AND a ton of short videos for you and your kids to watch and participate with TOGETHER! Check out Music Monday and Creative Movement Wednesday, plus art, games, experiments, Bible stories and story books! Throughout the year, we also offer seasonal family activities. Learn more on our family ministry page. All of our Kid City Sunday School content is posted here, too! Chime in! We love comments, questions and discussion!
Announcements for Children's Ministry, and Children, Youth & Family
Click on the image to read full Children's Ministry announcement.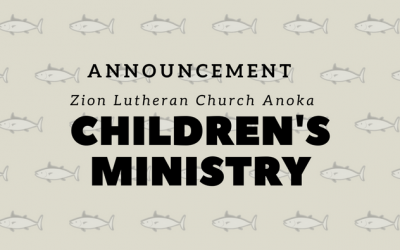 "Kid City Live!," resumes Jan. 10 with lessons on New Testament Bible Superstars! "Kid City Live!" posts to Zion's Facebook page Sundays at 10 a.m. and is geared to ages 3-Grade 5.
read more
Zion Kids have recently created a Christmas "program" video entitled "Miracle in the Manger". Continue reading for more information and to watch this creative and inspiring video.
read more