High School Ministry
Encourage, Equip, Empower
Bless your enemies; no cursing under your breath. Laugh with your happy friends when they're happy; share tears when they're down. Get along with each other; don't be stuck-up. Make friends with nobodies; don't be the great somebody. Don't hit back; discover beauty in everyone. If you've got it in you, get along with everybody. Don't insist on getting even; that's not for you to do. "I'll do the judging," says God. "I'll take care of it."Our Scriptures tell us that if you see your enemy hungry, go buy that person lunch, or if he's thirsty, get him a drink. Your generosity will surprise him with goodness. Don't let evil get the best of you; get the best of evil by doing good. – Romans 12:14-21 MSG
Welcome to Zion High School Ministry!
The goal of Zion High School Ministry is to encourage, equip, and empower high school youth in exploring what it means to live out their faith as a servant leader in our community.
Common Ground
Common Ground is meant to be a place where all should feel welcome, be welcomed, and want to welcome others. We will laugh, have fun, grow in relation with each other and the community, and have opportunities to grow in our faith through three different aspects:
Fellowship: High School Ministry will be centered in community.
Faith: High School Ministry will have a focus on faith and how it intersects with our lives.
Servant Leadership: High School Ministry at Zion will offer focuses on servant leadership and what that looks like in peer-to-peer relationships and our community.
Contact Josh Myroniuk jmyroniuk@zionanoka.org for more information. Register now for Common Ground.
Fall Schedule
Bible/Book Study available at 10 am Sunday mornings in the Youth Room. Youth are welcome to join for open discussions on a Bible/Book study or topic of the day!
Common Ground: Sunday Evening Youth Group meets at 6:30 pm. All high school youth are invited to come and hang out with their peers. Food will be available!
MEA Getaway: MEA Getaway is a fall retreat for all high school youth. Dates are October 21-24, cost is ~$180 per person. This is over MEA weekend and is a great trip for high school youth to get away and recharge! Stay tuned for more details!
Nicaragua Trip, 2019
Click on the video to watch.
Announcements for High School Ministry, and Children, Youth & Family
Click on the image to read full announcement.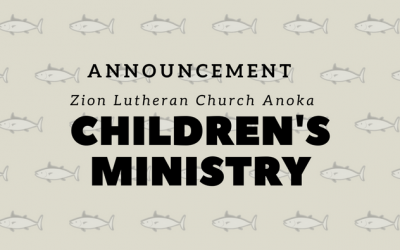 Join Holy Shenanigans playgroup on Thursday mornings in June. A time to play, sing and hear Bible stories and meet new friends. For children ages 0-3 accompanied by an adult.
read more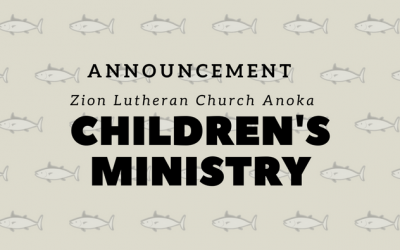 Join us for a variety of kids camps & family events for kids birth through Grade 5 & explore what it means to love God & love our neighbor! Registration is now open!
read more