Pastor Brent Campbell
Lead Pastor at Zion
Pastor Brent Campbell has served as Lead Pastor at Zion for eight years. He grew up in central California and graduated from California State University, Fresno with a degree in Political Science and worked in Washington D.C. for about 6 years before answering the call to ordained ministry. Pastor Brent received his Master of Divinity from Luther Seminary in St. Paul. He served congregations in Montana, California, and Wisconsin before being called to Zion in 2015.  He is married to Ann, who is the Director of Children's Ministry at Zion. Pastor Brent and Ann have three grown children. In his free time, Pastor Brent enjoys walking, antiquing, reading history, and spending time with their sweet Cocker Spaniel "Fancy". Pastor Brent loves serving at Zion. He says that "the wonderful people, great lay leadership, and very dedicated and creative staff make his job very rewarding and enjoyable."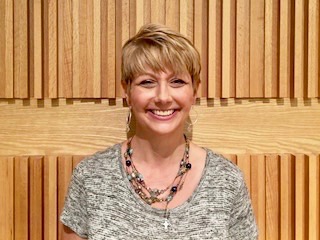 Pastor Connie Tiede
Pastor for Welcome, Worship and Mission
Pastor Connie Tiede has been serving as one of the pastors of Zion since 2003. She grew up in New Ulm, MN and attended college at Concordia College in Moorhead, MN. She went to Luther Seminary in St. Paul where she met her husband Mark, who is also a pastor serving in S. Minneapolis. Together they have 3 adult children, two of whom are married and live in the Twin Cities area. We enjoy spending time with family, our dog Rosie, going for walks and love to travel.
Pastor Sue Wallager
Pastor for Spiritual Care
Pastor Sue Wallager has served Zion for eight years. She grew up in Coon Rapids, MN and graduated from Luther College, Decorah, IA with a BA in Elementary Education. Pastor Sue received her Masters of Divinity degree from Luther Seminary in St Paul, MN. She has served congregations throughout Minnesota. She is married to Jeff, an ELCA Chaplain at St. Cloud Hospital, and together they have three children, Emma, Carl and Soren. She enjoys spending time attending her children's sports and activities, walking their dog, Mya, and spending time with her family.
Pastor James Barsch
Pastor of Adult Education
Pastor James Barsch has served as Pastor of Adult Education for four years. He grew up in Fond du Lac Wi and graduated from Carthage College in Kenosha WI with a BA in American History and Speech. Pastor Barsch received his Masters of Divinity degree from Hamma School of Theology in Springfield Ohio. He has served congregations in Michigan, Wisconsin and Minnesota. He has 2 adult daughters Pastor Amie Odahl and Gretchen Barsch. He has five grandchildren, Nathan, Thomas, Jorgen, Katrina, and Maggie. In his free time, he enjoys playing with his dog Abby, baking, exercising, fishing, and reading.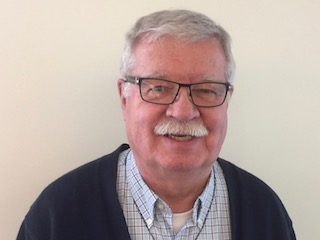 Ken Johnson
Visitation Minister
Ken Johnson and his wife Peg joined Zion after moving to the Twin Cities from Madison, Wisconsin. After retiring from a career in the accounting field, Ken felt a call to ministry and completed the TEEM Ministry program at Wartburg Seminary (TEEM is Theological Education for Emerging Ministries) with an emphasis on rural ministry. Most recently Ken served on the staff at Good Shepherd Lutheran Church in Madison, where he assisted with pastoral care and visitation ministry. Ken is a part-time addition to the Pastoral Care/Visitation Team at Zion and does hospital, nursing home, home visits and nursing home services and funeral services. Ken's hobbies include anything railroading including books and DVDs, model railroading, and in the past has volunteered as an engineer on one of the excursion railroads in Duluth. Ken and his wife Peg have two children and six grandchildren.