Local & Global Missions
Zion's Core Values for Serving: Food, Shelter, Care for the Vulnerable, and Local & Global Missions
Serve
Zion's Core Values for Serving guide who we are and how God is calling us to respond.
The core value for local and global missions means we serve the needs of the community, at home and abroad.
Camp Wapo
Zion financially supports Camp Wapo, a Lutheran Bible camp located in Amery, Wisconsin. Each year Zion sends youth of all ages to experience God's love at this beautiful camp setting.
Nicaragua ILFE
Zion Lutheran Church and The Lutheran Church of Faith and Hope (Igelsia Luterana de Nicaragua Fe Y Esperanza) have a long and rich history of partnership in ministry and have been companion churches since February 2013.
Missionaries
Michael Busbey, ELCA Missionary in Central America
Steve and Kim Blewett, Missionaries in Papua New Guinea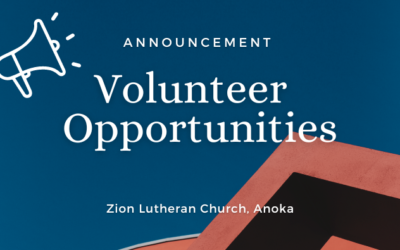 Help Zion's Pre-K with Box Tops for Education. It's easy to do, no clipping or searching. Use the Box Top app or drop off your receipts at the Zion front desk.
read more
Category: Volunteer Opportunities