What's New?
Public Announcements and Newsletters
Cabin Worship at "The River" is for individuals or families that have plans for the weekend and know they will miss worship. Join us Wednesdays at 6:30 p.m. in the Sanctuary now through August.
read more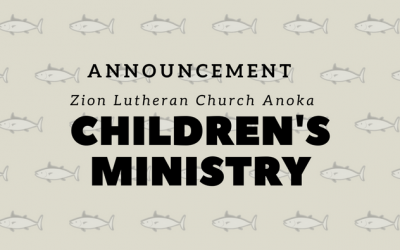 Kid City is a place where kids learn about Jesus, grown in faith, pray and celebrate! Kid City returns this September. Watch for registration information in August.
JOYA presents the second virtual concert of the 2020-2021 season, a piano trios concert featuring works by Beethoven, Brahms and Schoenfield. Click to read more and for a link to this concert.
JOYA presents a free virtual concert featuring Uptown Brass, a brass quintet made up of members of the Minnesota Orchestra. Click to read more and for a link to this concert.
Last December Zion Kids created a Christmas "program" video entitled "Miracle in the Manger". Continue reading for more information and to watch this creative and inspiring video.
Zion's music staff invites you to become part of our Music Ministry! There are opportunities for singers & instrumentalists! Contact Roselyn Hanson Weber for more information.