What's New?
Public Announcements and Newsletters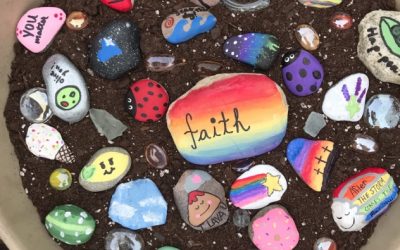 Check out Zion's Blessing Garden! It's not your typical garden because it's filled with colorful painted rock art. Take a rock to share, or add your own painted rock to the collection to brighten up our community!
read more
Summer is here and school is almost over! Want some ways to connect with other high schoolers this summer? Check out our blog page and follow us on Instagram @zionanokamnyouth.
Zion's music staff invites you to become part of our Music Ministry! There are opportunities for all singers and instrumentalists! Contact Roselyn Hanson Weber for more information.